April 20, 2020
10 Best summer holiday destinations in the world | Pahadi Travelers
Summer means "Holiday". This time of the year is actually a time to go somewhere and enjoy an amazing summer vacations. Well, I have got attention from some of the best summer holiday destinations in the world.
These Places are really catchy and really deserves to be in the top summer holiday destinations for your bucket list. In this post I'm providing the overview of relative information of these places which will help you a lot in deciding which places is suitable for travelling and which is not?
Enjoy your best summer vacations this year by visiting these best summer holiday destinations in the world :)
Also Read:

9 Best Solo Travel Destinations in the world
10 Best Summer Holiday destinations in the world
So here's the list of best holiday destinations in the world :
Bahamas - Beautiful Beach Hotels
Miami - Home to Ocean drive street
Amsterdam - The Canals and pretty Houses
Dubai - Shopping and Sightseeing attractions
Turkey - Enjoy a mineral bath spa
Cape Town, South Africa - Known for its Harbour
Seychelles - Coral Reefs, Canyons and rich marine life
Marrakech - Luxurious hotels, bars, shops and restaurants
Hawaii - Lovely islands and lush flora
Kerala, India - Take a Ride of Backwater Houseboats
1. Bahamas
Visit the Bahamas to get lost in the charms of its beautiful beaches. Bahamas is the place of Columbus's first step when he discovered America. It has some of the world's most extraordinary beaches and awesome beach hotels. A summer vacation is a escape from heat, what will be better than a beach destination? Boat trip to fellow islands and witnessing blue turquoise ocean water while travelling through this place. This is one of the best places to visit in summer.
Places to see in Bahamas : Nassau, Grand Bahama, Eleuthera, Great Abaco
Things to do in Bahamas : Snorkeling off the coast, Take boat tours between Islands
Language Spoken : English
Currency : Bahamian Dollar and US Dollar

Travel Tip: Do not leave your essential items on beach side or somewhere irresponsibly while swimming. If you are a drinker, Limit your Alcohol consumption.
Miami is famous for cruises, beaches, foods. It's actually a fun place where you'll love to spend your vacations. The Nightlife is amazing and you can find hostels around the city for yourself.
You'll enjoy your time here under the sun and by the side of beach. Moreover, there you can find a lot of interesting food stuffs.
Best Places to visit in Miami : Bayside Market Place, Vizcaya Museum and Gardens, Jungle Island, Miami Seaquarium.
Things to do in Miami : The nightlife of Miami is very exotic and you should go for clubbing. The drinks are around 10$ and you can get an entry with an approximate of 20-30$.
Language Spoken : English
Currency : US Dollar
Travel Tip: Avoid being on beach after the dark as it is not safe and If you are going to a nightclub dress stylish.
3. Amsterdam
A lovely location in Europe where you can find eye-catching Cafes, Houseboats, Red lights and Canals. It is a must to visit destination in Europe for every traveler. You can find Historical Buildings which are filled with the goodness of ideal architecture. Despite being the city full of crime and drug abuse in 1980s, Amsterdam is titled as the safest city in Europe, according to the Economist Safe City Index 2019.
Best Places to Visit in Amsterdam : Rijksmuseum, Anne Frank House, Van Gogh Museum, Vondelpark.
Things to do in Amsterdam : Cycling throughout the city gems, Watch out the Windmills.
Language Spoken : Dutch
Currency : Euro
Travel Tip : Don't get on Public Transport without and OV-Chip Card and Do not walk in Cycle Paths.
4. Dubai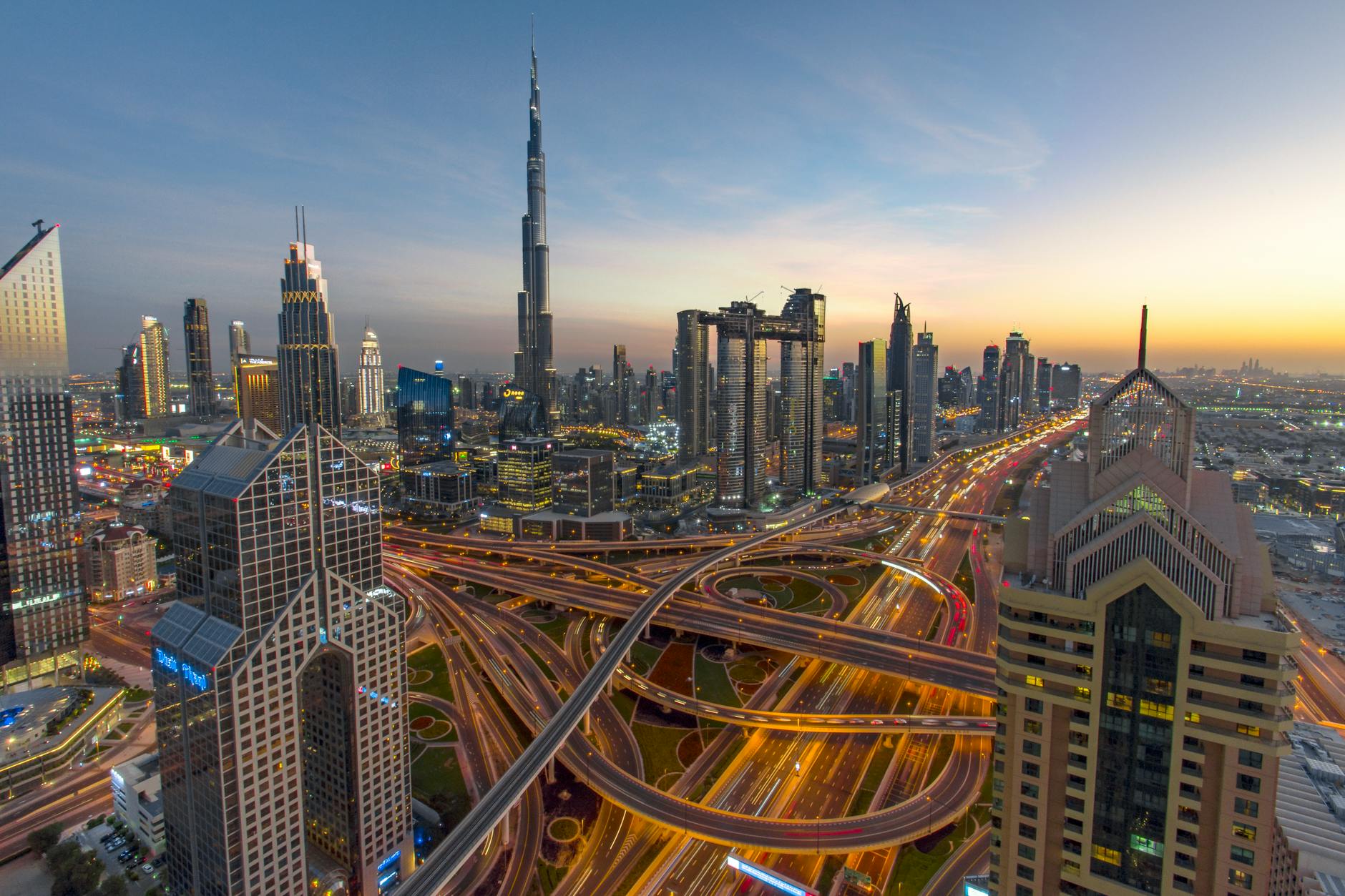 The most populous city in UAE(United Arab Emirates), Dubai is known for luxurious shopping, remarkable architecture and active nightlife. Burj Khalifa adds a great beauty to the Cityscape of Dubai. It is a fascinating city where you can spend your time with a ease. People here are sweet and ready to help you, if you ask them for help they'll guide you to that, feel free to ask !
Best Places to Visit in Dubai : Burj Khalifa, The Dubai Mall, Dubai Museum, Grand Mosque, Palm Jumeirah.
Things to do in Dubai : Dubai Desert Safari and Skydiving.
Language spoken : Arabic(Official) and English(Mostly Spoken)
Currency : AED (Arab Emirate Dirham)
Travel Tip : While Shopping, It will be helpful for you if you buy all the items from one shop as it'll offer you a discount and fairly less price than original.
5. Turkey
In Turkey you can find a lot of great destinations to enjoy and make your trip worth. Turkey is known for its Rich culture and historical architecture. Turkey's diverse landscape offer really beautiful scenic views to the visitors.
Enormous Mountain ranges, Ruins and Open Spaces really make Turkey a not to miss destination this summer.
Best Places to visit in Turkey : Istanbul, Cappadocia, Pamukkale, Antalya.
Things to do in Turkey : Take a Natural Sauna in Pamukkale thermal pools.
Language Spoken : Turkish
Currency : Turkish Lira
6. Cape Town, South Africa
Cape Town is set against the Famous Table Mountain. The city is a mix of modern lifestyle with brilliant cuisines. As a Visitor, you'll fall in love with this place. You should spend more time in exploring the landscapes of this city, It has got a lot of things to offer you.
Best Places to visit in Cape Town : Table Mountain, Cape of Good Hope, Robben Island, Kirstenbosch Natinal Botanical Gardens.
Things to do in Cape Town : Zipline in Elgin Valley, Hike Lion's Head.
Language Spoken : English
Currency : South African Rand
Travel Tip : Although Cape Town is a Safe City but still you need to practice precautions in order to stay out of any danger, don't flash any expensive valuable item while outdoor.
7. Seychelles
Seychelles is a Island nation in Indian Ocean comprising other 115 small islands. It is exactly the location we often have dreams of. A Clear Blue Sky, turquoise water and Calm Beaches makes this destination a worthy one. It is a good to go place in summer to beat the heat and get some travel inspiration.
Best Places to Visit in Seychelles : Pink Sand Beach in La Digue, Mahe, Aldabra, Anse Royale
Things to do in Seychelles : Scuba Diving and Island Hopping
Language Spoken : English, French and Creole
Currency : Seychelles Rupees
Travel Tip : In order to protect its Flora and Fauna, visitors are not allowed to take things from beaches such as Sea shells and you can only take them home if you have a certification declaring that you've bought it from official sellers.
8. Marrakesh
Marrakesh
is a Charming city in the western morocco. You'll find a number of mosques here and art galleries. Marrakech is exploding as a awesome travel destination lately and yes it is perfect for your summer holidays. You can explore this awesome city by foot and see things that'll have your heart.
Best Places to do in Marrakech : Jama El f'na Market, Jardin Majorelle, Menara Gardens, Saadien's Tombs, Marrakech Museum.
Things to do in Marrakech : Take a day trip to the mountain of Imlil.
Language Spoken : Darija and French
Currency : Moroccan Dirham
Travel tip : Don't listen to Free Advices from locals, they are not to be trusted if they are offering a free advice, you'll end up in trouble maybe.
9. Hawaii
America's Tropical Island, Hawaii is really amazing and got so much to offer to the tourists with some of the most amazing Islands and wonderful marine life. Hawaii is an attractive destination for honeymooners, adventure lovers and family. Huge Waterfalls, Volcanoes, mountains, lush green forests are gonna amaze you.
Best Places to visit in Hawaii : Honolulu, Oahu, Maui, Kauai, Hilo, Waimea Canyon State Park.
Things to do in Hawaii : Learn Surfing in Waikiki, Travel the road to Hana.
Languages Spoken : English and Hawaiian
Currency : US Dollar
Travel Tip :
Going out on edges is dangerous and could lead to collapse, Try to Be Safe while Clicking Photographs
10. Kerala, India
Kerala is the Southern most state of India and a great place that attracts Millions of visitors per year. Most Pristine Backwaters, Colonial landmarks and vibrant culture is really amazing here.
You can dedicate around 4-5 days in visiting the best gems of kerala and explore the things which makes kerala - 'God's Own Country'.
Best Places to visit in Kerala : Munnar, Kochi, Kovalam, Alappuzha, Wayanad, Kozhikode.
Things to do in Kerala : Stay in a Houseboat it's worth it.
Language Spoken : Malayalam, English and Tamil.
Currency : INR ( Indian National Rupee)
Travel Tip :
Put off your shoes before entering into any temple.
So guys these were the top 10 summer holiday destinations in the world. Hope you enjoyed reading this list and make sure to plan your summer vacations to these best places to visit in summer.
Make your summer vacations worth it add these destinations to your Bucket list Summer holiday destinations 2020.
What is your Plan for the Summers ?
If you Loved reading this, It would be so lovely to share this !